I just had something that I wanted to write down...
OH! Okay, this is definitely a materialistic thing but I'm happy that I've started to appreciate feminine things. I grew up as a tomboy, even though I'm really cute and girly in my baby pictures, dressed up in different outfits (boy, did I have the best clothes too!). I like sweatpants, and baggy t-shirts. I got into rap and hip hop in junior high, and I'll leave the rest of that story for some other time.
But somewhere in the midst of high school, I started getting a handle of fashion and style and shopping and clothes and oh, the mysteries of the materialistic world. Point is and the reason for me being happy about that part of me is specifically because I'm happy that I've started to appreciate perfumes and also just finally figuring out what scents I like and what scents I don't like.
For those who are interested, the two perfumes that I currently own are from Banana Republic (reppin' the company, haha...even though I work for Gap, but they're all under the same big name):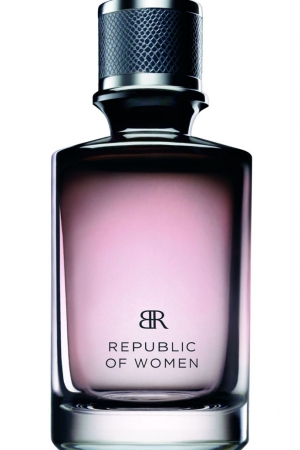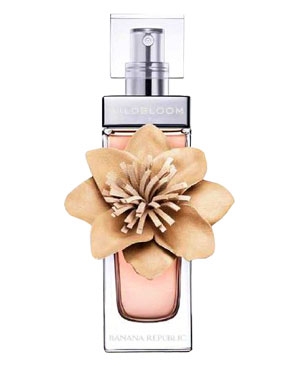 Honestly I'm not too sure why I like having images so much in my recent posts (this is just the second though) but I think there's something about being able to see things. I'm a visual learner so it probably has a huge affect.
I remembered this and got inspired to write about perfume when I was walking out of the mall today (twice at different ones) and was handed a perfume card with Calvin Klein's new scent "Forbidden Euphoria" -- which smelled really sweet, but what I liked about it was the tones of citrus coming through. For those who really get to know me, I'm a fan of anything citrus-y, particularly orange but it has to be authentically...orange-like. What drew me to BR's "Wildbloom" was exactly the freshness of the scent and the hints of citrus. Oh, and when I mean citrus, I mean in particular orange, and then there's lemon, and mangos...or no, that last one isn't included. I guess the orange/yellow fruits? I also like how apples smell, which brings me to my list of to-get perfumes...haha. Please bear with my...shallow side. Or not so much shallow but materialistic would be the right word.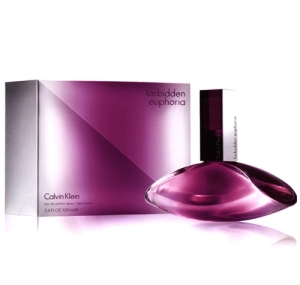 Calvin Klein's "Forbidden Euphoria"
Description: "Forbidden Euphoria is presented as a fragrance for younger audience and dedicated to independent women. The composition is sexy, modern and livelier than the classic, based on the famous orchid tiger note, which is now sweetened by fruity juices.
The top notes will tempt us with iced raspberry, tangerine juices and delicate peach blossom of fruity flowery essences. The heart reveals amazing floral aromas of Tiger orchids, pink peony and jasmine flowers, while the base beats to the cadence of sensual musk, cashmere wood and patchouli."
Marc Jacobs' "Daisy"
I've actually never smelled this one myself but it seems to be a very all-around scent that keeps popping up so I'm putting it on the list
Description: "E

nter the world of Daisy: fresh and feminine, with a playful innocence. At the heart of Daisy is a floral with vintage edge: violet. Sophisticated, with a touch of whimsy, violet captures the eclectic, vintage flavor of Marc Jacobs' feminine, edgy designs. Always elegant, always enchanting - but not too serious - Daisy is a sparkling floral bouquet, spirited and fresh, wrapped in comfort and warmth."
DKNY's "Golden Delicious," "Be Delicious," "Be Delicious Fresh Blossom," and "Red Be Delicious":
I've always loved the shape of these fragrances (they look like apples!) and the scent of the first one, their newest one, is apparently really popular so looking forward to getting a whiff of that.
Description 1: "

DKNY's Golden Delicious celebrates luxury and splendor with its rich and accentuated aromas of juicy golden apple, accompanied by orange blossom and Mirabelle plum."
Description 2: "

A refreshing scent in an iconic apple-shaped bottle tempts you to take a bite out of life. A sophisticated blend of apples, exotic flowers and woods creates a fresh, juicy scent that can only be called delicious."
Description 3: "

A blend of sparkling grapefruit, cassis, and sunkissed apricot meets a blooming floral heart of muguet and rose wrapped in luminous jasmine. Fresh, vibrant, and feminine."
Description 4: "

This delicious scent blends a glittering champagne accord with exotic lychee, while red raspberry flirtatiously mingles with crisp apple. A sensual blend of vanilla bean and amber cap off this sultry experience."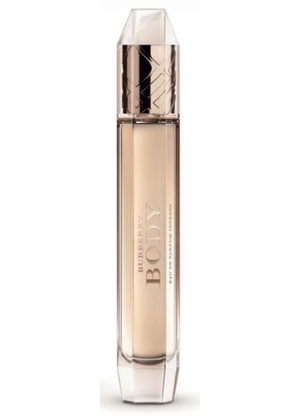 Burberry's "Body"
This one gets to go last because the first time I actually smelled it, it reminded me of...very husky, pungent European women perfume smell. But then they were handing out samples downtown some time ago and it smelled really good. So I got the chance to spray some on, on the way out of the mall, and after letting it air out, it's a very...deep smell. I think it'll take some getting used to but am I glad that it didn't smell husky-like anymore!
Description: "Body Burberry is a luxury chypre - fruity composition that begins with notes of fresh green absinthe, peach and freesia. Roses and iris are in the heart, leaning on the base of sandalwood, cashmerean, musk, amber and vanilla."
The Body Shop's "Dreams Unlimited."
Okay, so I lied. I had JUST remembered this one right when I was done putting the period in on the last sentence. I've been eyeing this one since I overheard a sales rep talk about it to a customer and when I got a sample, I pretty much fell for it. It's a more prominent floral version of BR's "Wildbloom" and perfect for just going out for a day.
Description: "This exhilarating fragrance features notes of citrus, green chilli, white flowers and cedarwood. It has been created exclusively for The Body Shop by two of the world's leading perfumers."
------
#endrambling. I just don't want to study.